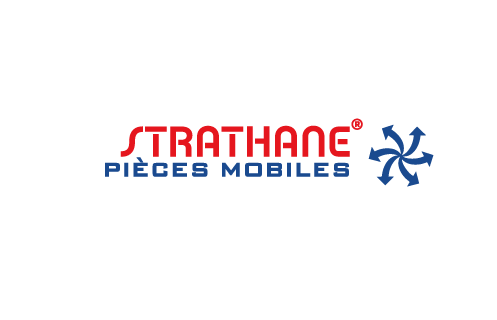 Polyurethane roller
Overmoulded silent roller.
Strathane on ball bearings.
All sizes possible.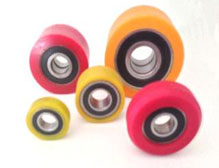 Strathane coated sealed bearing
On all bearing references
Easy mounting
Surface protection
Soundproofing
Improves rolling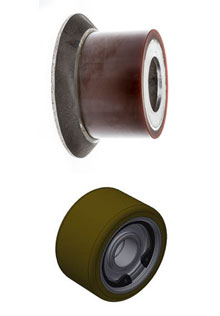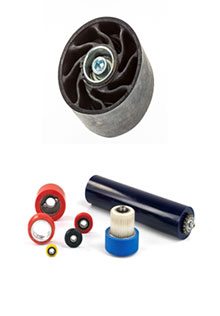 Polyurethane lining
We provide all services for lining and overmoulding of inserts with our Strathane polymers from 50 to 99Sh A.
We are equipped to strip and prepare the inserts by gluing. The adhesion is heat treated to ensure a perfect mechanical bond.
It is also possible to spray coat all or part of a metal part.