Heavy duty shock absorbers
Load per support from 50 to 24,000 kg
Active and passive insulation
Natural frequency 1 to 25 Hz
Precision levelling (depending on version)
Gain of 2 to 6 dB
Quick installation and relocation of machines
Avoids resonance with the slab
Protection of operators
Protected structure, tooling, metrology
Civil engineering costs eliminated or limited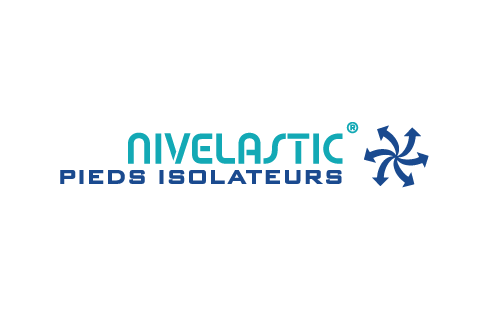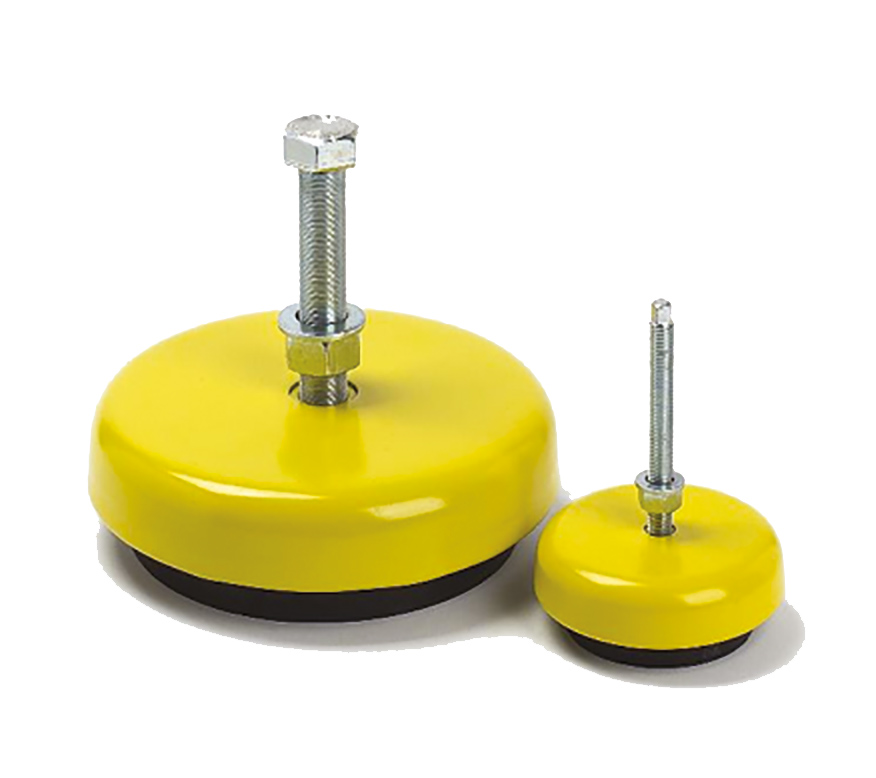 Damping isolator blocks for industrial processes, active and passive isolation.

With level adjustment of the level diameter 80/120/ 160/185/224/315 mm.

High mechanical resistance, unalterable over time.

Load per support from 50 to 10,000

kg.

Natural frequency 20-8 Hz.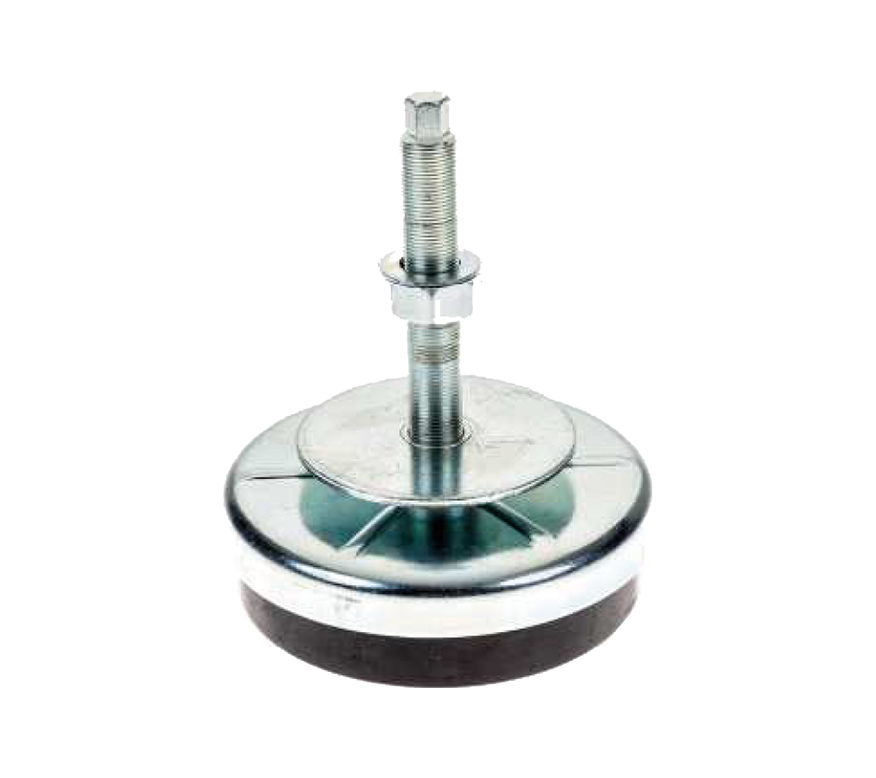 Feet with levelling disc diameter 80/120/160/200 mm.

Economical levelling feet.

Excellent resistance to ageing.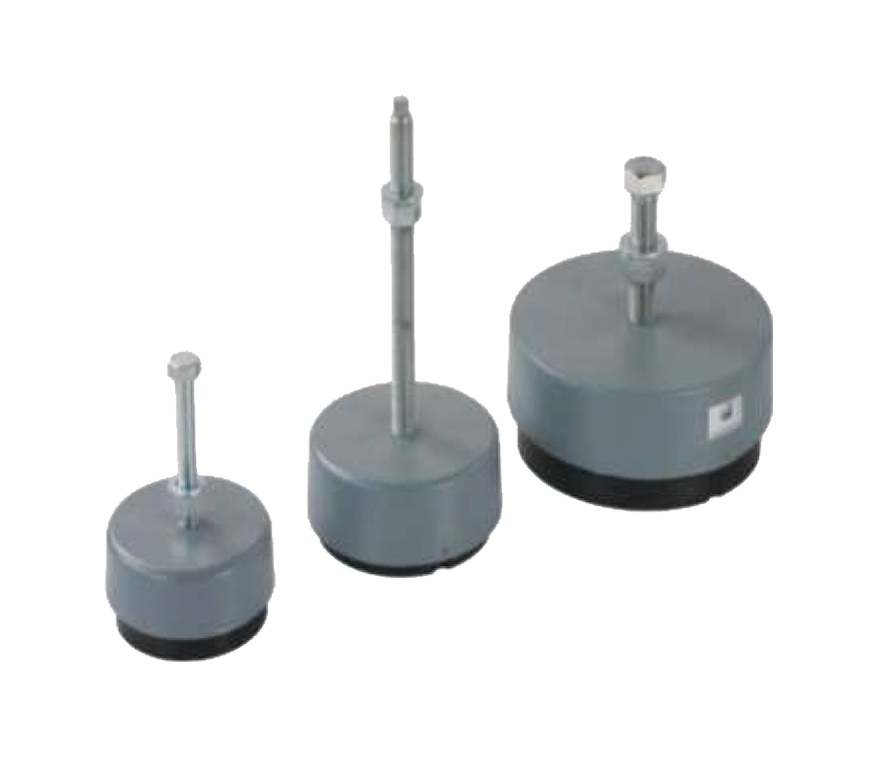 Feet with cast iron levelling cup diameter 130/160/190/224.
Excellent lateral stability.
Large adjustment range.
Shock absorption.
Excellent resistance to ageing.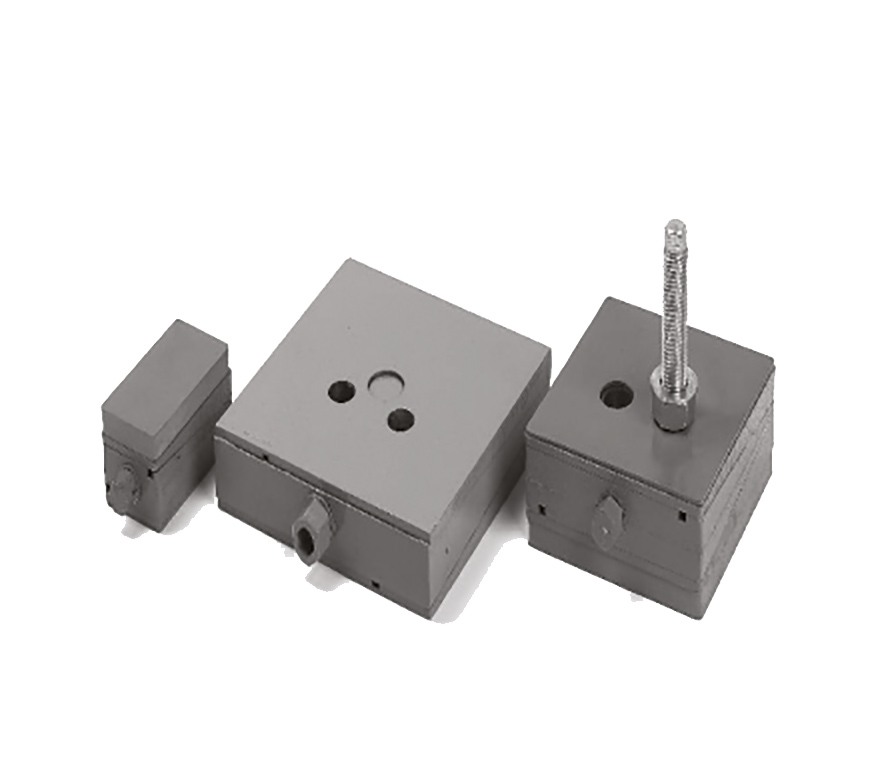 Cast iron sliding wedges.

High structural rigidity.

Load capacity up to 24,000 kg.

Setting accuracy 1/100 mm.

Version for sealing.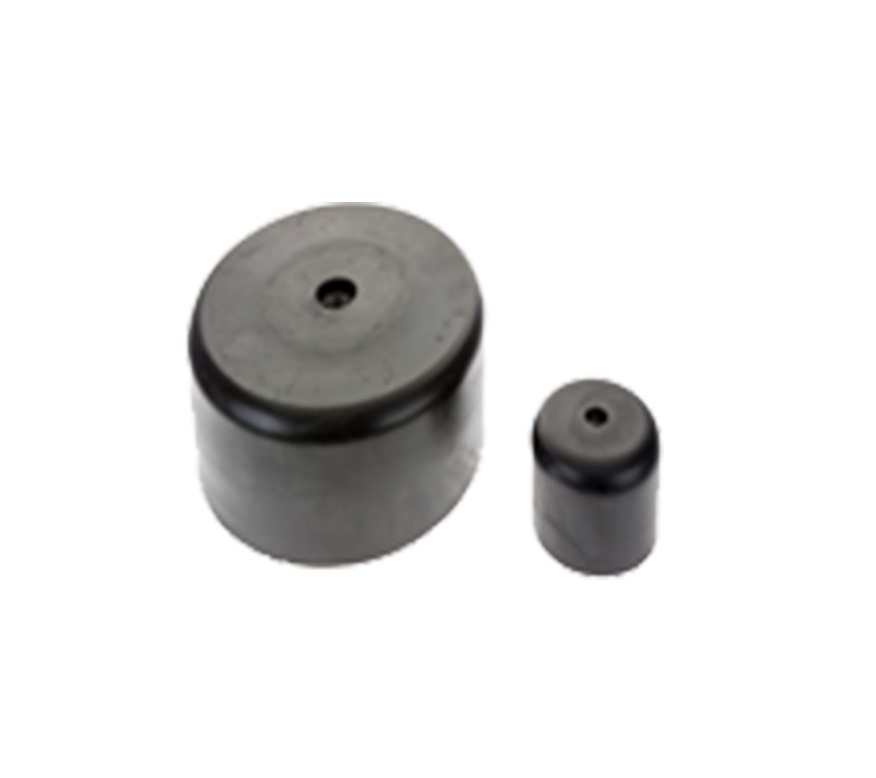 Legs without visible inserts.

Integrated levelling by raising the cup.

For food processing equipment.